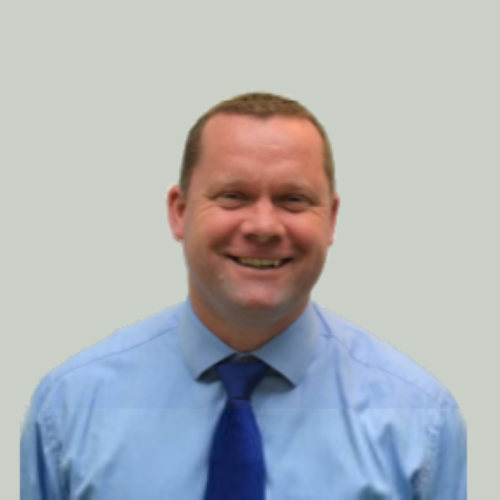 Posted 21st January 2022
We are getting a lot right at Beckfoot
As you know, I love this school. It has been a major part of my life for almost twenty years and I very much believe it is a school that cares passionately about young people and their futures. To me, Beckfoot is a school with real 'soul', a place where teachers can teach, students can grow and thrive and, most importantly, it is a happy place.
Last week, following two years of hard work and constantly improving practice, we were awarded the national Quality in Careers Standard. This is awarded to schools and education providers who can demonstrate the importance they place on careers and how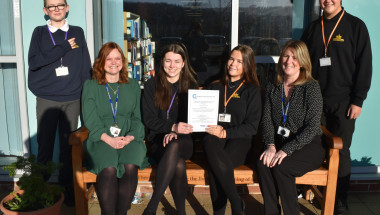 they support students to make decisions about their life after school. It is given to schools who are continually working to improve the chances and opportunities of all its students. Achieving the national Quality in Careers Standard demonstrates, clearly, how we all embrace, promote and endorse quality careers education and recognise the part it plays in the overall success of our school and students. Because we offer a high-quality programme to all students from Year 7 to Year 13, we were graded as Outstanding, the highest possible judgment that can be awarded. Our ambition is to continue to provide world class careers opportunities for our students, continue to introduce them to the world of work and support them fully to make decisions about life after school whatever they may be. I am hugely grateful to Holly McLean and Sarah Wilson for leading on this work and for all they do every day to make a difference to the lives of our young people.
Last week also marked the beginning of our GCSE options programme. The students have been very excited at the prospect of having some genuine input into their educational provision for the first time. We have made the decision to ensure all of our students have access to as broad and balanced and fully inclusive education provision that we can provide. As a school we must ensure that students are not disadvantaged in any way as a result of our curriculum offer and so we have made changes to the options process this year. In order to provide the right balance, we have chosen to move from three options subjects to four. In the past we have always insisted on students choosing either History or Geography whilst strongly encouraging them to continue with a modern foreign language. This year we have made the decision to include a language and a humanities subject as part of the core offer whilst still offering students the choice of a further two options as has always been the case. We feel this is the right thing to do and we are thrilled with the response received thus far. We feel our students will be as prepared as anyone in the country, regardless of background or circumstance to challenge for the very best post 16 and 18 courses, university places, jobs and apprenticeships as a result. I want to thank all students and families for their attendance and involvement during the virtual options evening last night.
Next week is one of the highlights of my year when I get to sit with students from a Year 9 tutor group and listen to them talk about their options and their ambitions for the future. Each year I am amazed at their maturity, their consideration, their passion and their dreams. Our Strategic Vision is very much based on the belief that anything is possible if you are willing to work hard enough. I shall be reminding them of that but most importantly, I am just looking forward to spending time with them and listening. I can't wait!
I want to also thank our Year 12 students and their families for attending our virtual parents evening last week. Over 98% attended and it was an ideal opportunity to talk to staff about progress, enjoyment and the wider contributions students are making to school life. I have been thrilled with the success of the virtual evenings and it will be interesting to see how these might develop as we emerge from the pandemic. We will see.
Finally, I want to end with a thank you to all members of our school community for the support provided in relation to our Covid measures. I cannot thank you enough for helping us to keep our community safe and the positive responses to the constant requests has been humbling. As a community we have changed a great many things including how we operate day to day in school, our communications with families and the limited access to the building to mention but a few. Whilst this has not always been easy, you have always supported the view that we must stay open and we must educate our young people to the very highest standards possible. I am aware that not all schools have had such positive support and for yours I am very grateful.
Yesterday we lifted the rules around the use of face coverings in lessons in line with government guidance. Next week we will do similarly in terms of their use on corridors and in communal areas, again in line with the guidance. Having said all that, we will always respect the wishes of individuals to continue to wear masks in school if that is what they want to do. We will also continue to adhere to our risk assessments and monitor the virus locally and nationally. We know this has not gone away and it will still continue to shape much of our work. However, I very much want to do all we can to ensure that the school experience for students returns to as close as we can get it to normal. They need that and deserve it.
Take care.
Simon