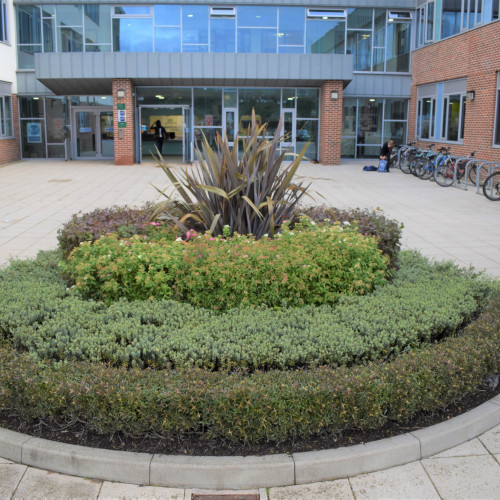 Posted 28th May 2021
Half Term and a very special day!
It's half term and this is a very special day for our school community.
Today we say goodbye to our Year 11 and 13 students. It's always a day you think you are prepared for but rarely are. We have watched them grow over the years into very special young people each with gifts and talent that have, hopefully, been nurtured with us. I guess this year, more than any other, will be very poignant. Each of those leaving today has had to deal with the most difficult of circumstances. They have seldom complained but often worried about the impact of the pandemic on their learning, futures and wellbeing. They have shown remarkable resilience throughout and have made it to this point because of the support they have had at home, in school and from others around them. I often ask our students to be kind, to look after one another and I have seen them demonstrate this during the past 2 years. I have little doubt they will make an incredible difference to the world and will miss them greatly. All any of us really want is for them to shine brightly as they leave us and begin to make their way in life. I have little doubt they will. 


I want to say a huge thank you to the staff and students for their efforts in making the recent assessments work without fault. Our students have had a good experience I think and know what it is like to sit exams in a formal and proper fashion. This will be a good learning experience for them I'm sure. They showed maturity, determination and real focus throughout and I hope they feel they have done their best; that is all we have ever asked.
I also want to thank the staff for their incredible efforts in marking vast numbers of papers as part of the TAGs process. Most have given up their evenings and weekends over the past month to ensure we have time to dedicate to calculating TAGs for each student in each of their subjects. The staff here are amazing in my view but what they have done over the past few weeks has been exceptional and I am very grateful to them all.

We had our annual Post 16 graduation evening last week, albeit virtually this year. The virtual world has become somewhat normal for us all and enables us to continue to celebrate the achievement of our students. I want to congratulate all those nominated as well as winners in each of the subject areas. I especially want to congratulate Alisha Ali for winning the Debbie Murray Award for excellence in Chemistry and to Hope Gambill for winning the inaugural Emma Taylor Award for outstanding contribution to the community.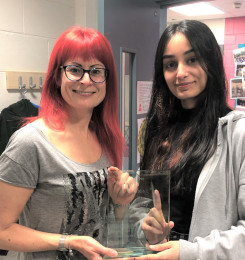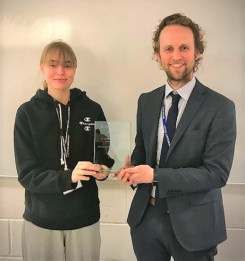 The Sixth Form is a very important part of our school community and they set the tone and example for so many of our younger students. We love seeing them around the building and are very much looking forward to the new cohort who will be joining us in June for their transition week and in September as our new Year 12s.
Continuing the theme of Post 16 we are constantly evaluating our practice to ensure an outstanding curriculum and enrichment provision for our learners. From next year our Sixth Form students will have access to a variety of weekly lectures from staff and outside speakers to be delivered on a wide range of topics including Adoption, Neurolinguistic Programming, Fluorescence and Cultures of Memory. It is the first time and we are very excited about it. Watch this space!
Duke of Edinburgh continues to thrive at Beckfoot, and we have recently launched our 2021-22 Bronze Award programme with Year 9.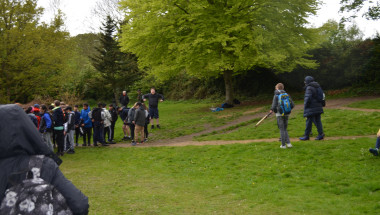 Over 100 students have signed up to complete the challenges as part of the programme. Last weekend, joined by Ms Roberts, Mr Owan, Mr Hines, Ms Osborne and several other staff, the students set off walking from school at 9am and finished at 3pm. This was their first experience and will be followed after half term with 2 days of challenges culminating in a walk to Blackhills Camp. It promises to be an eventful and exciting few days and I hope they enjoy the challenge and all the Award has to offer over the coming months.
Finally, I hope you all have a very happy and restful half term. We remain hopeful that Boris will announce good news on 21 June and that we can proceed as planned with our June to June timetable. Whatever happens we will continue to look after one another at Beckfoot and make the best of things together.
Take care.
Simon