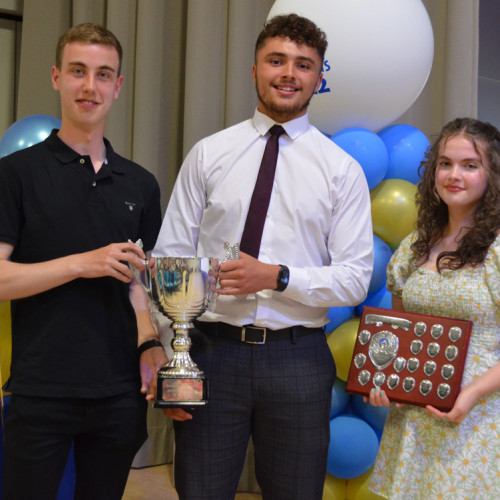 Posted 24th June 2022
The things that are important you will always remember
I have been looking back a lot this week. That, in itself, is unusual for me and I will explain why.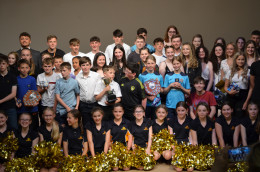 On Tuesday, we held our first Sports Awards celebration for three years. It was amazing. No, it was more than that. It was incredible, special, emotional and so much more. I sat and watched and listened to the various members of my PE staff talk with oodles of care and passion about young people who live and breathe sport and leadership, who take opportunities and want their school experience to be incredible and full of enrichment and excitement. It was amazing.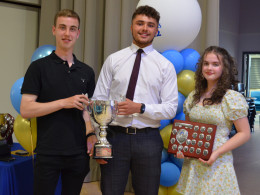 I sat with three ex students who were our VIP guests for the evening. Evie, Adam and Max came back to school having left us in the last two years themselves. They were given awards for their various contributions to PE and Sport in their time at Beckfoot and they then spent the evening handing out awards to our worthy winners. That, too, was special and it was just great to see them again.
The evening was very professionally put together and the quality of film and music something to behold. The event has moved on hugely in terms of its quality and professionalism since I last attended in 2015 and I felt privileged just to be a part of it. I want to thank everyone who attended and most especially the PE team who are an amazing group of people determined to provide the best possible opportunities for our student's day in day out.
Yesterday, our Year 11 came together for the very last time to sit their Physics GCSE paper; it was their last exam. For the past 6 weeks they have demonstrated such determination, resilience and care for themselves and each other. They have studied, attended pre-exam presentations and sat through, in most cases, over 20 exams each. They have never complained once and have been the most incredible group of students to work with through this period. I told them yesterday how proud we are of them and said good bye. Many will be back in September but some won't and we will miss them hugely. Regardless, we did OK between us and I just hope they get what they deserve in August because good things happen to good people and they have been the best.
We then we met with the families of our new Year 11 students last night. It was an opportunity to set the scene for the next 12 months and to explain our support structures and ambitions for this group of young people. It was a lovely, albeit warm, evening and I left feeling we got it right. I am excited to see what this next group can achieve working alongside us next year but I am really looking forward to being able to watch them grow and do special things over that time.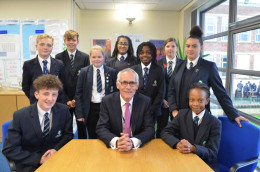 Finally, many of you will be aware that the Beckfoot Trust lost a very special person yesterday. Jeremy Richardson, who was the headteacher of Beckfoot Thornton, died following an accident as he cycled to work on Wednesday morning. We are devastated. He was, in my words, a really great bloke. He loved his family and he loved his school. He has done the most incredible job at that school in recent years and he will be hugely missed by that community of staff, students and families. He leaves behind his wife and three children and we are so sorry for their loss. I will miss him. I will miss the pressure I would feel because he was so dapper. I will miss that he felt I could never get way with wearing brown shoes and I will miss his counsel and support. He was one of the good ones and our light shines a little less brightly because he is gone. Please remember him and his family in your thoughts and prayers.
Take care.
Simon