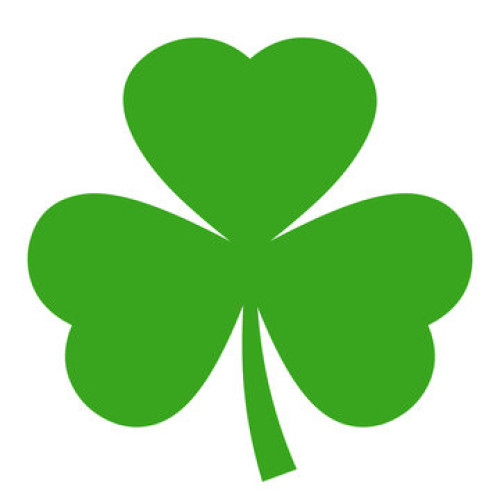 Posted 17th March 2023
Happy St. Patrick's Day
Happy St. Patrick's Day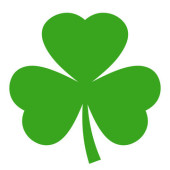 I have been in this country since 1989 and I remember thinking as a 17/18 year old that I would spend three years in London, get my degree, play a bit of football and just enjoy the experience. Well, almost 34 years on, I am still here and very happy to be. I don't often miss home these days but at this time of year when my friends and family are celebrating St. Patrick's Day, I often find myself wishing to be back there once again for just a few days. Anyway, for those of you that celebrate, I hope you have a lovely evening and weekend. I also hope for a decent performance from our rugby team in Dublin tomorrow!
A huge part of my life over the past twenty years has been Beckfoot and I love this place. I also very much hope that every child who is here or has passed through our doors has also been happy and gone on to do great things in their life. Each year, in March, we discover which local families have bestowed on us the honour of educating their child for the next five to seven years and this year we have learned that all 270 places have been allocated to families who chose us as their first choice. It is incredible but I am also acutely aware that many did not get a place with us and I sometimes wish we had more places to offer. For the past few years I am aware that, annually, over 1700 families chose Beckfoot as one of their choices and for that I am hugely grateful. I am excited to welcome our new cohort in the summer term and hope they will bring a great deal to our school community in the time they will be with us.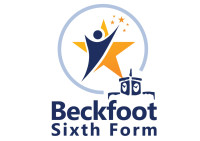 Continuing the theme of placements at Beckfoot. Over the past few weeks we have been interviewing our own Year 11 students for a place in our Sixth Form which is such a special part of our school. I love having them here and I love the influence they have on the aspirations of our young people every day. They model our standards and expectations in all that they do and they demonstrate, all the time, the importance of hard work, independent learning and what it means to be motivated to succeed in education. The interviews have been a breath of fresh air in that they have allowed many of my team and I to sit and have the most wonderful conversations with incredibly talented, driven and bright young people. They want to stay with us. They know the quality of education they will get with us, the opportunities to get involved in all manner of things from leadership to work experience and a super curriculum that will enhance their future aspirations. I am thrilled that over 70% of them are hoping to join us in September and I am even more thrilled that they feel we are the best option for them.
This week and next week we are also interviewing over 150 external applicants to our Sixth Form. They too have been a delight to talk to and many are really hoping to be offered a place with us. External students bring a wealth of diversity and experience to our school and each year, within weeks, it always feels like they have been with us for years. I wish each of them the very best of luck in the process.
Linked to Post 16 and 18 ambitions has been the recent mock exam series. For two weeks our Year 11 and 13 students have been sitting mock exams and it has been a phenomenal experience for each of them. I know it has also been tiring but the learning from those exams will provide the specific information each student needs to achieve their targets grades and beyond. Their collective maturity and desire to succeed has been a feature of the process and I thank each of them for their work, their efforts and their drive in the coming weeks to do special things in the summer GCSE and A Level exams. What I do know is that we will be shoulder to shoulder with them each step of the way.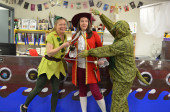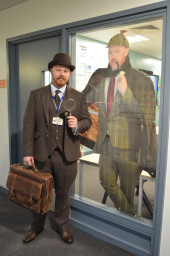 Culturally, Beckfoot continues to grow and thrive. Our students have been busy getting involved in all manner of things such as World Book Day, charitable sporting and creative events, and today getting involved in raising money for those less fortunate through comic relief. Our Beckfoot Student Leaders group (BSL) continue to be the driving force for much of this work but so too are our Sixth Form students who provide the ideas, opportunities and guidance to the younger ones to make a difference. I hope today is a great day and another opportunity to think about putting others first and the importance of such qualities as selflessness.
As mentioned above, World Book Day was, yet again, a huge success. The majority of staff dressed up and, alongside the wonderful LRC staff, made the day special. Each child read a full book throughout the day with a chapter read to students in each lesson. They loved it. The opportunity to highlight the importance of reading and the impact of making reading a part of your life should never be missed.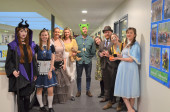 I am so grateful to Mr. Parkinson, the LRC staff and the entire Beckfoot community for embracing the opportunity to highlight such an importance aspect of our work and the undoubted impact it will have had on our students.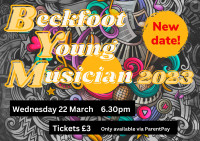 Finally, on Wednesday next week we have our Young Musician of the Year event. It is always such a special few hours on our calendar because of the incredible talent we have in our school. I cannot wait and I hope to see so many of you there. It has been really important to us to reschedule this and so I thank you for your understanding and patience. The snow caused some issues for our community last week and, if I am being honest, I care little for snow and how it can impact our lives and the education of our community so quickly. I thank you for your wonderful understanding and support for the decisions I have had to make. It is hugely appreciated as always.
Take care
Simon Wade, Headteacher
---