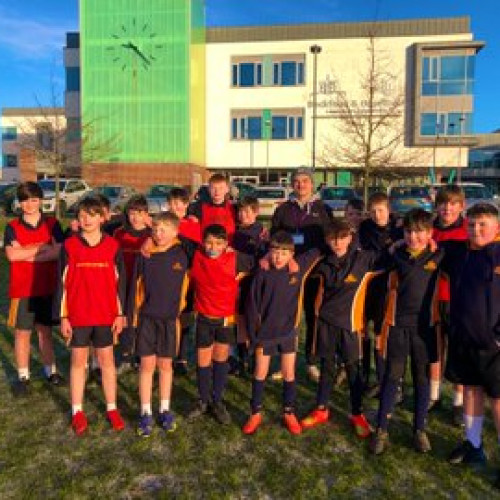 Posted 20th January 2023
It's great to have ambition and want to be successful
Since our return to school this term there has been a lot going on. We have had students sitting external exams, we have had a Languages Day, we have had Parent's Evening, a Year 9 Options Evening and an England Rugby Union star came to visit. It's been really great.
I want to start by thanking you all for your support with ensuring students are getting to school regularly and on time. Since Christmas we have seen a sharp rise in attendance and we are nearly back to our pre-pandemic attendance rates. Very few are absent from school and missing their education. It is so important that young people come to school everyday and learn brilliantly. When they are here, they are taught really well and are prepared for their next steps whatever they may be.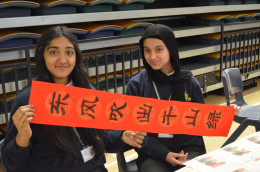 Last week, under the guidance of Ms. Kernohan, we held a Languages Day for our Year 8 students. It was awesome! The day began with a Chinese dance demonstration that was colourful, fun and showcased something we have never seen at Beckfoot. The students enjoyed exposure to a variety of languages from around the globe and appreciated the opportunity to gain an appreciation of other languages and cultures. The world is getting smaller all the time and our students will become global citizens that will see the opportunities to succeed not just in Bradford or in the UK but from a much wider perspective. They will be more future ready than ever before and even better communicators as a result.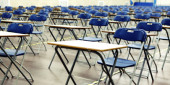 We have had a lot of external GCSE and A Level vocational exams taking place over the past two weeks. Our students have been wonderful throughout. They have been well prepared and have worked hard. They deserve success and I very much hope they have tried their best. I am sure they have.
Support from families is so important to us and I have had a lot of discussion with families recently about such things as options, worries about mental health and attendance, academic standards and future plans. I am constantly reminded of the superb commitment our families have to Beckfoot and how engaged you all are in ensuring we continue to work together for our young people. Indeed, last week over 97% attended Year 12 Parent's Evening and this week over 95% of you came to the Year 9 Options Evening. I am so grateful.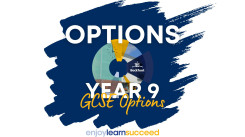 The Options Evening last night was amazing. We had such a Buzz in the hall and the atrium. Students and their families came in to find out as much as they could to make the right choices for their GCSE studies. Our current Key Stage 4 students were on hand to support the teachers in communicating the details about courses and the things that are important when it comes to being successful. As I walked around the building last night I was thrilled with the quality of engagement between families, staff and students. It is very special and I very much hope our students now have all the information they need to make positive choices about their next steps.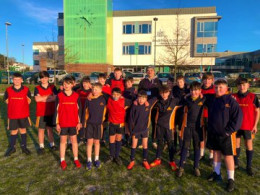 Finally, we had a very special visitor to school on Wednesday. George Furbank, current Northampton Saints and England Rugby Union player spent the day in school with us. His visit was part of the work of the Mintridge Foundation's work to enhance sports participation, life skills and wellbeing for young people. He took part in lessons, provided coaching sessions, led an assembly, signed autographs and just spent time with our incredible students. He loved the day and loved the school. He was blown away by the kindness and respect shown to him throughout the day by everyone he met.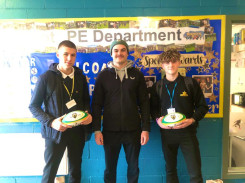 George talked a lot about ambition, resilience, being proactive and taking opportunities presented to you. He talked about himself and his path through education into professional sport. He was inspiring. I guess the thing that really stood out for me was his humility. He was such a nice lad, very down to earth and genuinely interested in our school and our students. At the end of the day he read a lot of truly inspiring and heartfelt letters from students about themselves, their personal and sporting ambitions and decided to mentor two of our students, Alfie and Charlie, for the next 6 months. He will meet with them remotely every two weeks until the summer in the hope of giving them further guidance and motivation to be the best version of themselves possible. I loved having him with us and I am so grateful to Mr. Sykes and Ms. Holmes who led this from start to finish. I am also grateful to George for taking the time to be with us, for being an incredibly decent young man who modelled the values, skills and qualities we are trying to build in our own young people but also for being interested and caring about them.
Take care
Simon
---