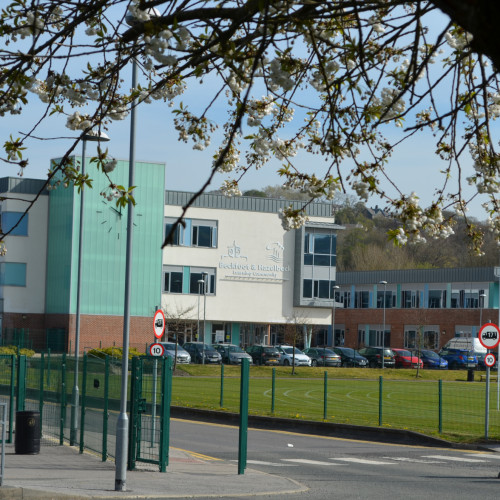 Posted 14th May 2021
Staff and students make Beckfoot special
We have almost come to the end of the Year 11 and 13 Assessment exams and our students have been incredible in their application and attitude throughout. They never cease to amaze me when it comes to dealing with change. Our students have worked hard over the past few years and especially so in recent months. They have coped with an ever-changing landscape and adapted to everything they have been faced with. Uncertainty has been the biggest challenge for all and despite their worries and concerns they have shown that they can cope with anything and have done throughout with a smile. They are very special young people.
Extra-curricular activities are back, and I am so happy. We have students involved in sport, the creative arts and a whole host of other things in recent weeks. School is alive and buzzing with excitement long after 3 o'clock and it is exactly what we all needed and wanted for so long. Last night there were over 150 students taking part in a whole host of activities and the screams, shrieks and laughter to be heard has been missing for too long. I am so grateful for all those involved in creating these opportunities for our students.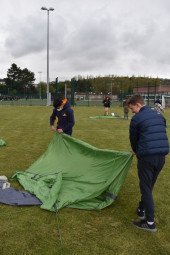 On a similar theme, our Duke of Edinburgh award scheme is back. Last week over 100 Year 9 students signed up for the Bronze Award and many other in older years are continuing with their efforts to secure Silver and Gold awards. Ms. Roberts and her team do an incredible job and their efforts have never dwindled throughout lockdown with so many students completing a variety of tasks and challenges and gaining much coveted awards that will always demonstrate their commitment to leadership, consideration of others and care for their local area. I'm excited to see what our new cohort get up to on their journey with the scheme. Watch this space!
Eva Bell, in Year 8, has been making headlines on social media and the local and national press this week. On May 7th Eva had 16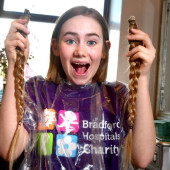 inches off her hair in aid of the Little Princess Trust and the premature baby unit in the NHS. She has a close connection with both and decided to do something to help. Eva initially wanted to raise £150 but has, to date, already exceed that target with over £1000. She is a shining example of what we are trying to create at Beckfoot. She is selfless, caring, driven and totally determined in all she does. She is also very persuasive and has managed to get a good number of staff to donate. That in itself is impressive! Well done Eva.
We are, as many of you know, continuing to move forward at pace in terms of our work around curriculum development and teaching. We began that work last year and in January and February we worked with a consultant (an Ofsted HMI) to help us quality assure our work in the Core Subjects, SEND and Humanities. This week we have been working with an additional Ofsted HMI consultant, to do similar work with the remainder of our faculties (Creative Arts, Modern Foreign Languages and PE). What has emerged is that we are doing great things at Beckfoot and our plans going forward are very strong. Ultimately, this work is focussed on the quality of education we are able to provide for our students and I am excited by our plans for the next couple of years. I guess the most important thing is that the staff are excited too. They are determined to provide the very best curriculum and learning opportunities possible and that is very much part of the 'soul' of Beckfoot.
I have written to families this week about face coverings. The Bradford Public Health Advice differs slightly from that of central government. The main difference is about the use of face coverings on corridors and communal areas. Like many parts of the country, Bradford is being cautious in its approach and we agree with their advice. So, from Monday, students will not be required to wear face coverings in lessons but will be required to do so in all other areas of our building. This will not apply to outside spaces. The requirement for public and school transport remains. For me this is a very positive move and means our students, who have been amazing when it has come to adhering to expectations, can further continue to get back to some form of normality.
Finally, for many of our students and their families, it was Eid-ul-Fitr yesterday and I very much hope it was a wonderful day for all those celebrating. From what our students have been telling me, I have little doubt it was.
Take care.