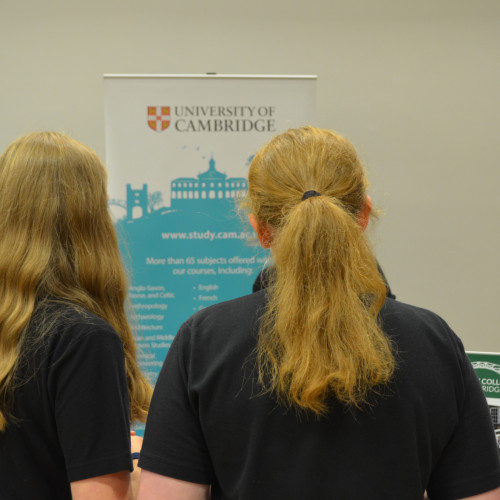 Posted 15th October 2021
An explosion of talent and broadening horizons!

The past few weeks have been as busy as you would expect, and I am delighted overall with the attitude towards learning across the school. Students are engaged, enthusiastic and, above all else, showing us every day just how thoroughly decent and caring they are.
We are continuing to serve their imaginations in all manner of ways, most recently through the vehicle of manufacturing and careers. Last week Mr. Wilkes ran assemblies and activities for all students on manufacturing and the opportunities that exist in the STEM (Science, Technology, Engineering and Maths) world for our young people. This was followed by a Year 8 Drop Down day where those students were challenged to overcome STEM based challenges and, in doing so, demonstrate their resilience, creativity and innovative thinking skills. It was a huge success.
This week the theme of manufacturing continued for Year 10 Engineering students when they attended a Manufacturing Live event with Mr. Newton, where representatives from a wide variety of companies talked about the opportunities a career in engineering can bring.
This week we held our annual face to face Careers Fair. We had over 37 different stands with a mixture of employers, trainers and educators who inspired our students and staff to be excited about the opportunities locally, nationally and internationally for them. It was a joy to see them talking to the various professionals about their dreams, aspirations and ambitions for life beyond Beckfoot and so many of them were happy to share their learning with us throughout the day. I love these types of events because they provide so much context to what we are trying to do for students every day here. It is one thing to tell students something, but it is often a very different message when you can show them! A huge thank you to Sarah, Amanda and Holly for all the work that went into the event.
On Tuesday evening we had a great session on all things Curriculum for members of our Local Schools Committee (LSC). As many of you know, the LSC is our form of local governance and is a group that is tasked by the Beckfoot Trust Board of Directors to hold me to account on all things related to students and staff including things like wellbeing, performance, opportunities and culture. If anyone wishes to know more about the work of that group please follow this link https://www.beckfoot.org/about-us/governance/local-school-committee/
And so, to yet more sporting success. Last week we received the news that Eve Midgley, Year 13, had been selected to be part of the Leeds Rhinos U19 National Performance League Netball squad for the forthcoming season. This is a huge achievement for her and is very much a stepping stone to international honours and a possible career in the sport for Eve. She is an outstanding young person and is a role model for our younger girls – she truly represents everything that we believe young people can achieve with hard work and determination… #thisgirlcan!
Continuing with the theme of Netball, we have had wonderful news this week about girls in Years 7-10 who have been selected to represent Bradford Schools in Netball this year. They are:
U13 - Ella Harrison, Annie Grogan, Rosa Dixon, Alice Slater
U15 - Katie Eccles, Fearne Midgley, Joanna Oddie, Sophie Burrows, Vini Vangala
Well done to all the girls who trialled and to those selected. It is a very special honour to represent your city and we wish them all well in the weeks and months ahead.
Finally, it is half term at the end of next week. We will break up at 2.45pm on Friday 22nd of October. I hope you all have a well-earned rest and stay safe, especially as we enter the season of fireworks and bonfires.
Take care.
Simon