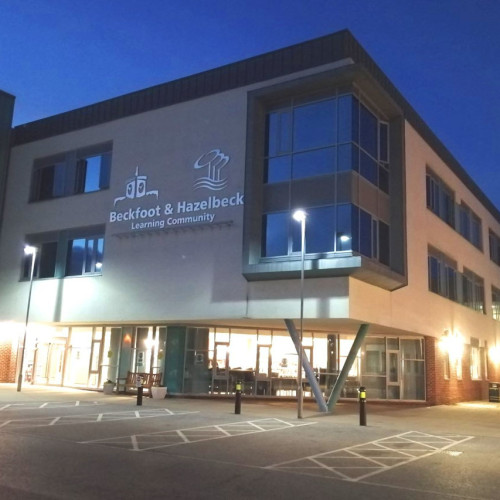 Posted 26th November 2021
Lots to be proud of!
It is early on Friday morning and our students are having a day off so that our Beckfoot Trust community of staff and other key stakeholders from all ten schools can come together to explore the theme of 'Belonging'. Essentially, we feel that belonging should not be a privilege for some, it must be a right for all. We have a number of very respected speakers that will challenge us all to think about how we can further develop the sense of belonging in our community. It promises to be a really exciting day and I am sure I will be letting you know much more about it in the next week or two.
One week ago today, our school community very much felt like a place where we all belong but also a place where our students can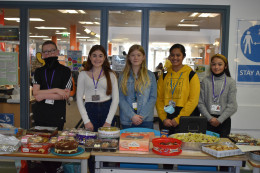 amaze you with their selflessness and a determination to put others first. They were adamant that we would make this year's Children in Need day one to remember and they didn't disappoint. We had raffles, bake sales (the best ever cakes in my view!), sports activities, staff activities and so much more. We also had our traditional non-uniform day and the students raised over £1500 for the charity. We even got a response to our Tweet from the director of the event that evening! For me the day has always been about putting others first and our students have always understood that. Despite all that is going on in the school, they know they need to get it right in lessons and maintain the highest standards of themselves. They stand up for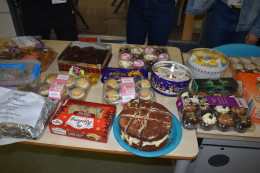 what they believe in and put so much work into making the day special. CIN day is about our students working together as community contributors and making a difference. They certainly did that last Friday and I am very proud of them. Special thanks go to Mrs. Dobson and her team of student leaders.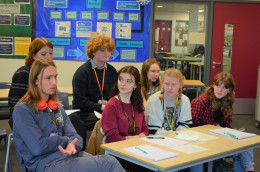 Last Friday also saw Beckfoot students contribute to the follow up Pandemic Recovery Summit which involved schools from across Bradford focussing on the key themes of Anti-Racism, Mental Health, Poverty and Disadvantage, LGBTQ+ and Student Voice. Beckfoot was asked to lead on an area of focus for both our school and the city in helping to determine next steps to support young people to recover from all things Covid-19 related. It also focussed on lost opportunities as a result of the pandemic and ways to better provide support to address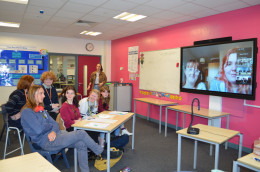 those going forward.
Our students focussed on LGBTQ+ and Student Voice leading the fourth session of the day. I listened to their presentation from my office and couldn't believe that they would be capable of such maturity and consideration. The audience included members of the council, local politicians and others who can help make a difference based on the views of young people. They too were stunned at the quality of our students, their articulacy and passion. I was proud of them but also felt that we have an additional responsibility to continue the recovery work at Beckfoot and lead the way for both our students and the city.
I want to mention our Year 13 students who have sat their November mock exams since I last wrote. They too were incredible in their approach to the challenge of a week of exams. The learning that will come from those will be hugely important and beneficial to them as they progress towards Christmas and the new year. I want to thank them for their energy, commitment and patience throughout the week.
Continuing the theme of Post 16, we had our Virtual Sixth Form Open Evening last night. It was necessary to do it this way because our Covid numbers are falling dramatically, so bringing large crowds into school is not the right thing to do just yet. Having said that, we are determined to hold a face to face Open Evening early into the new year and will communicate more about that in due course. We dedicated our school website to the event and provided all the information needed for students to make an informed decision about next steps at Beckfoot. The staff have really thought about our provision and the information that is needed to help with those next steps. There is so much on there so please feel free to have a look.
Our Sixth Form students have also been helping us to revisit and reconsider our approach to the Sixth Form dress code. They considered our proposal which was about a more business-like appearance which we used as a starter for ten in our consultation with them. They were incredible in their approach to that process and met with us on several occasions to present their views and those of the wider sixth form community. The result is that we will be making some changes to the dress code that will involve a total ban on sportswear and hoodies but will keep the rest pretty much as it was. They want to be able to express themselves differently as post 16 students and I am happy with that. They fully understood the need for a democratic process but also their right to present their views in a very mature and balanced manner. I loved their passion, their preparedness to talk and their willingness to compromise all in the knowledge that we would arrive at a decision where the majority would feel listened to and happy. I want to thank our student council and others for their work in helping to get this work done. The new dress code is now on our website.
Finally, I want to mention two of our Key Stage 3 students. Fearne in Year 9 has recently been selected to represent West Yorkshire in Netball. This is a huge achievement and honour for Fearne, her family and Beckfoot. She is completely dedicated to her sport and studies. She manages to find a balance but also remains so humble about her talent and success. She came to see me last week and sat down and talked me through her journey to this point, including the moment she found out she had been selected, and the excitement felt by her and her family that evening. She is a very special young lady and we wish her every success for the season ahead. From Netball to Scooter Riding; Carter, a Year 8 student is an amazing Scooter rider and competes on the national and international stage to the highest level most recently competing in Barcelona at the world championships. Despite his young age he took part in the U16 competition where he not only qualified but finished in the top 12 riders. That achievement means he will return to Spain in July to compete once more. Carter now ranks number 11 in the world and he rarely says anything about his sport or his achievements; it's incredible! He is supported hugely in his sport through some major sponsors who provide his equipment and expenses. He was happy for me to share the link below of him in action.
https://becbd-my.sharepoint.com/:v:/g/personal/beckeh_beckfoot_org/EUtY3VqlFZ5BsYySyO0It48BgAAmNFELxt8YXSoYTHFDFg
I want to thank you for your continued support for our students and Beckfoot. I will write again just before Christmas.
Take care.
Simon