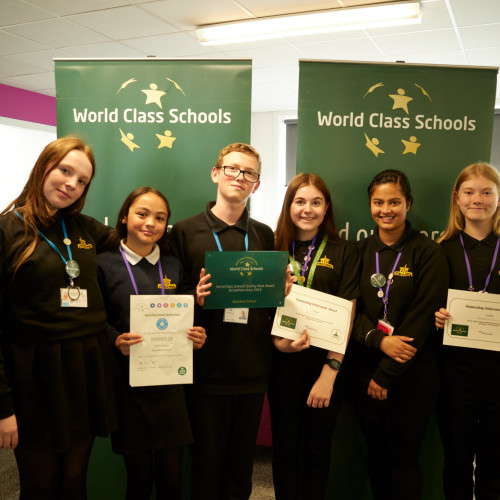 Posted 15th July 2022
We are World Class once again!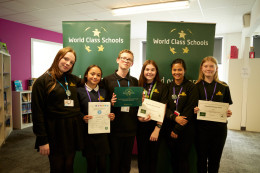 Last week I wrote my blog not knowing if we would be re-accredited as a World Class School once again but I have to admit to being quietly confident. That confidence did not stem from anything other than knowing the quality of our bid and the students that were going to present on our behalf. They were amazing and I am so proud of them and the wider student leadership group who have made this one of their goals since last September – well done!
Last night the BSL group (Beckfoot Student Leadership) came to meet with my team and I to reflect on the year they have had and share with us their plans for the next twelve months. Beckfoot is in good hands and I am blessed to have such a self-determinant student body who care deeply about their school and each other. Long may that continue.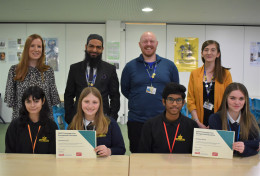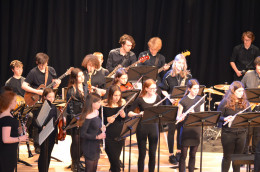 This week I have taken the opportunity to reflect on the past year and to consider what we have achieved as a school over that time. Highlights include a full return to our enrichment provision including sport, the creative arts, debating and so much more. We have been able to celebrate our students through events like Senior Concert, Young Musician, Summer Serenade, Sports Day, Sports Awards, Creativity Fortnight, University Visits and a Careers Programme from Year 7, MFL, English, Maths, Science and PE Super Learning Days, Prison Me No Way, Guest Speakers and so much more. We have won a Careers Mark Award for Outstanding Practice, a Principled Curriculum Award from the SSAT, a Research Led Practice Award, again from the SSAT, for our commitment to research informed practice in our approach to teaching and learning and now World Class Schools. Beckfoot is not a perfect school but we are doing so much to make it a very special place to learn and work, and we are determined to be even better as we continue to move forward together.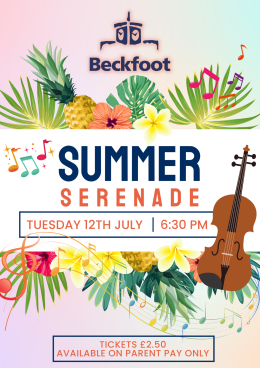 On Tuesday, I attended the Summer Serenade concert and it was breath-taking. The talent at Beckfoot never ceases to amaze me but it is the culture of the school and more especially the creative arts faculty that is the thing that stands out the most. There was a huge range of musical genres on show and the numbers of students involved were as high as they have ever been. I guess what I really love is the enthusiasm and bravery of our students to stand up in front of a packed house and deliver performances that are so special. I love these events and I am thrilled that 2021-22 has allowed to get back to normality and allow students to showcase their talent so brilliantly.
Enrichment Week promises to be a good week, it has been a long-standing feature of our school and our students are excited about the activities they have chosen. On Saturday our first trip leaves for France and there are a multitude of things happening across Europe, the UK, and more locally for our students to experience. I hope they have a great week and that they remember to have lots of sun cream and water with them each day.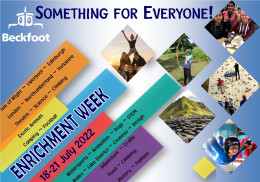 Next week is also very special because our Year 11 students are going on Work Experience. I love the idea of our students spending a week in employment (so to speak) and to gain an invaluable insight into what life may be like for them in the years ahead. Work Experience will help them focus their efforts for Year 11 as they approach GCSE exams and it will also help with the decisions they need to make about what it will take to achieve the dreams and ambitions they have for themselves. I wish them well and look forward to visiting some of them in the workplace throughout the week.
Finally, I want to say thank you to our families for your incredible honesty and support for Beckfoot and our community this year. I am fortunate to have such incredible support from you all and I very much hope you have a very happy, relaxing and safe summer holiday.
Take care.
Simon