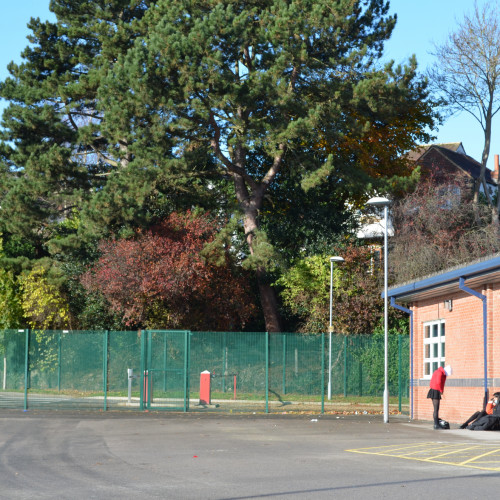 Posted 16th April 2021
Welcome Back
I hope you all had a restful and relaxed Easter break. It seems a distant memory as I write but it was nice to enjoy a bit of family time and refresh.
The summer term has begun and with it comes a lot of things to look forward to. I especially like the longer days and the improving temperatures though I was disappointed in that respect this week!
We had a visit from Emma Pinnock from the Equal Group this week as part of our work around Equality, Diversity and Inclusion. This is a major focus for Beckfoot School and the Trust this year. Emma visited lots of lessons and spoke with a great number of staff and students throughout the day. This followed a number of meetings and interviews prior to Easter with myself and key members of my team. It was wonderful for her to spend some time with us and she felt strongly that we have a very special school full of the most incredible staff and young people. She said lovely things about our inclusive approach and is determined to help us to improve even more.
Assemblies this week have been focused on careers and futures. I mention it because it involved a local business and an ex student, Mollie, who has forged a wonderful career with a great company whose work is focused on social media. It was incredible to see Mollie again; see how she has flourished since leaving Beckfoot but also her desire to give something back. I guess the best thing for me was our students seeing what is possible with hard work, resilience and determination and that there are opportunities out there for each of them whether that be locally or beyond.
We have received some additional information about how things will work for our exam students this week and have shared that with those students and their families. Of course, there is more to come, and we will share everything in the days and weeks ahead. It was nice to be able to provide a little more clarity bit also to share some of the nice things we have planned for them this half term.
I believe very much in rites of passage for young people. I felt very proud that we were able to give last year's cohort a special send-off even though it was at short notice, but I will always regret that they didn't have a Prom or a proper results day. This year, restrictions permitting, we have booked Prom dates for both Years 11 and 13. We plan to make their last day special too with the usual shirt signing, food, speeches and tears. Those students have given so much to Beckfoot and endured so much too. They will always be special to us and I want them to know that they matter, and we care. I am not sure I ever had that at school, but my staff and I are determined to do all we can to say goodbye properly to them.
Between now and then there is much work to do. Our students continue to work hard, and they have been amazing this week. We have asked them to no longer wear coats inside and that has been a non-issue for them despite the cold mornings. They very much want to do well at Beckfoot and do something with their lives. They are ambitious for themselves, their school and their futures and they continue to amaze us every day.
Finally, we begin our second school improvement plan this week and hope to complete that work by the end of this half term. Our first plan will end in July and I am proud of how we have come as a school and community since September 2019 despite the challenges of Covid. Our second plan will very much complement our School Strategic Vision 2020-23 and I am excited about some of the ideas that are already emerging for our work going forward. The thing that I am most excited about is that everything is focused on our young people and how we can be better for them in the weeks, months and years ahead. Watch this space!
Simon