Mental Health and Wellbeing

We all have mental health. Good mental health matters.
Teenage years are an exciting time, but they can be challenging too. With hormones going wild and increasing pressure at school, changes in mood are par for the course. With mental ill-health on the rise though, we should all keep watch on whether these moods are normal, or if a bit of help might be needed.
One in six children and young people have a diagnosable mental health problem (NHS Digital, 2020). And on average, people wait 8-10 years after first experiencing mental health problems before seeking help. Of course, if problems are noticed and tackled when they first come up, the help and tools needed can be provided to get mental health back on track, sooner rather than later. This is why talking about good mental health is so important and not something we, at Beckfoot School, will shy away from.
At Beckfoot School
We care about the mental health of all our students. We want to support them to sustain good mental health and also be able to face mental ill-health with us by their side. We want them to know that talking about mental health is important, and never taboo. Our doors are always open to students, we will listen and validate how they feel, and support them. Sustaining strong positive relationships with others in school means students will always have people they can turn to. We talk in positive and practical ways, highlighting opportunities and strategies that lend themselves to good mental health. This is through our curriculum, including our assembly programme, PSHCE, BSL groups, special days and through everyday interactions with our students. We also offer peer mentoring, advocacy and Place2Be.
About Place2Be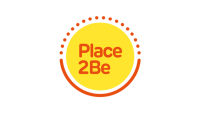 Place2Be is a children's mental health charity with over 25 years experience working with pupils, families and staff in UK schools. Place2Be provides mental health support in Beckfoot School through one-to-one and group counselling using tried and tested methods backed by research. We have a Place2Be Manager based in school three days a week - every week, with a team of counsellors. We made this investment for our whole school community - students, parents, carers and staff. To find out how Place2Be can help you in school click here.
Need urgent help
now

?
Daytime:

Nighttime: