Beckfoot School
Centre No: 37101
Exams Officer:
Mrs Janine Lunn-England
Tel: 01274 771444
Email: becexams@beckfoot.org




Examinations & Results
It is our aim to make the exam experience as successful and stress-free as possible for our students and parents.
---
Summer 2022 Advance Information for GCSE, AS and A-Levels: 
Please click on the Exam Board Link to access the individual exam boards to look for the subjects you want to review.  All the Exam Boards look slightly different and have a different process to obtain the information you want to read. 
AQA link >    type in the Qualification Level, then subject
OCR link >   type in the Qualification Level, then subject
WJEC link >   scroll down the subject list
Pearson/Edexcel link >    scroll down to Qualification, open zip file, scroll down the subject list

A levels - click here to view advance information received to date >
GCSEs - click here to view advance information received to date >
---
Exam Results Days 2022         
A Level: 18 August 2022             GCSE: 25 August 2022
---
Important Dates
---
We advise Year 13 students to collect their results in person as the Sixth form team will be on hand to give advice should anyone need it for the UCAS clearing system. Please note that students are issued with a "Statement of Results" on these days. Statements of Results are NOT Exam Certificates. (Please see Exam Certificates section for information about certificates). Results Days within school are extremely busy. It is School Policy that results will not be given over the telephone or sent by email.
Year 11 should also collect their results in person, we will accommodate requests for alternative arrangements as outlined below, but these are ONLY in extreme circumstances and should be arranged before leaving and at the very latest 24 June 2022.
1. Stamped self-addressed envelope for results to be posted (this should ideally be A4 sized).
2. Written authorisation, from the student, for someone else (including parents) to collect their results on the day. This cannot be another student in the year group.
Urgent GCE review of marking can be arranged on GCE results day and/or GCSE results day. After that only normal results can be requested until Friday 16 September 2022 (Date TBC).
---
Exam Timetables
General exam timetables will be published here, these are intended as a guide only and may be subject to change, (see above for the skeleton timetable, 2022)
We will issue pupils and parents/carers with a personal exam timetable showing exact dates and times for the Summer Series around the Easter holidays or as soon as we can. Please note practical and speaking tests are not included and details of these will be given to pupils by their subject teacher. Sometimes candidates have a clash where two exams are scheduled for the same time. In most cases these would just follow on from each other. 
Please check that all personal details (date of birth, spelling of names) are accurate as these will appear on certificates (only the legal name will appear, no preferred names or derivatives can be issued on the Exam Certificate) and will be difficult to change once certificates are awarded, usually a charge is levied by the individual exam boards which is payable by the candidate if notification is not made to the Exams Office.
If you require actual exam dates the provisional timetables for all exam sessions can be easily downloaded from the Exam board website (please see Exam Board Contact Details below).
Please note that exams can only be sat on the day timetabled by the Exam Boards.
---
Important Information - Publication of Results
Students results are published by various newspapers.  If you do not want your results to appear in any newspaper, then you will need to opt out of this.  You can do so by emailing your request to: becexams@beckfoot.org
 
Exam Information for candidates:
To contact the Exams Office email: becexams@beckfoot.org
---
Exam Certificates
GCSE and GCE Certificates are available for collection from School Reception from the week commencing 5 December 2022.

Specific collection dates will be advised on the school website. Please check with School Reception first, to make sure they have arrived from the Exam Boards.
Alternatively, if school leavers have a sibling still attending school, the certificates can be collected on their behalf, as long as a letter of authorisation is provided with a copy of a valid ID.
Exam certificates are an important document and should be kept somewhere safe. If you misplace or lose your certificates you can only get replacements through the Examining Boards who can charge up to £43 per certificate (as at March 2020).
Please note that a requirement of the Examining Boards is that all certificates be returned to them or destroyed, if not collected within 12 months of issue. We therefore suggest that certificates are collected no later than April of the following year of issue.
---
Exam Board Contact Details
The exam boards set down strict regulations for the conduct of exams which the school and its pupils are required to follow. The JCQ (Joint Council for Qualifications) Information for Candidates will be issued to pupils before each exam series. This explains these rules in detail. Candidates should read this carefully and note that any breach of these regulations will be reported to the awarding body and could lead to disqualification.
To obtain information about past results click on the exam board link below. You must quote our Centre Number: 37101 in any correspondence.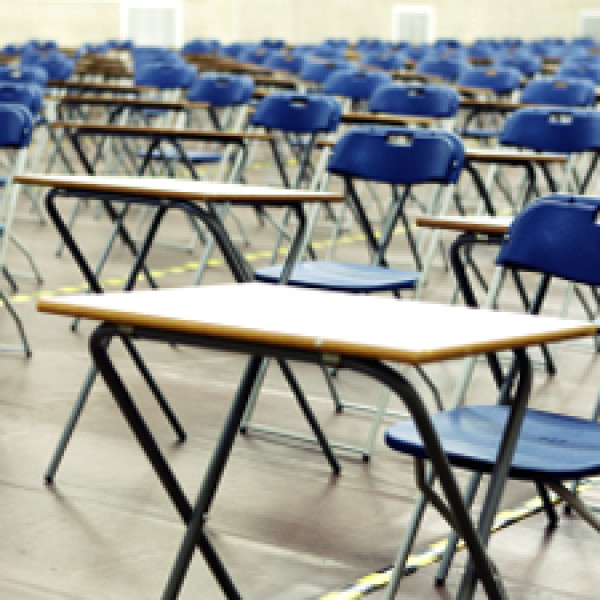 Beckfoot School
Centre No: 37101
Exams Officer:
Mrs Janine Lunn-England
Tel: 01274 771444
Email: becexams@beckfoot.org