Mental Health and Wellbeing

It's OK not to be OK. You are not alone. We are here to help you.
We all have mental health. Did you know our mental health is just as important as our physical health?
When we feel a bit rubbish, or simply not ourselves, it is hard to work out why. It is also difficult for other people to know how we feel because our mood is not reflected in how we look; the happiest person on the outside might feel miserable on the inside.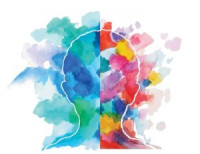 It is so important that we are aware of the importance of our own mental health, and also that of those around us. A simple smile to a passing neighbour can make a difference. Sometimes we can feel out of sorts and it passes after a few days, but if we struggle for longer than two weeks, we need to get professional advice.
Experts advise that we exercise, eat well and get enough sleep. It is also important that we tell someone if we do not feel OK (and it is OK not to be OK)!
On this page, we have added links to websites which we feel you will find useful. They are also divided into two categories: students and parents. We hope you find them helpful and informative! If we can be of any help, please get in touch. If we do not know the answer, hopefully we can point you in the right direction!
For Students 
Your mental health is important. Having an awareness of how your mind works in controlling your behaviour is really important.
At your age you are growing and learning - which is great! But you also have hormones floating around your bodies which can sometimes make you feel low. That is ok. It is normal. It will not last forever.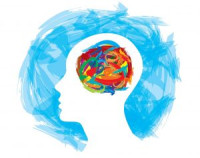 Did you know that something as simple as thinking positive thoughts can actually improve your mood? Your brain is incredibly clever and produces a chemical called serotonin when you think happy thoughts, which helps us to feel good. Likewise, when we become bogged down with negative thoughts, we release cortisol which can make us feel worse. So the next time you notice you feel a bit low, imagine something nice…it might help.
If you notice a change in your mood that lasts longer than usual, please talk to someone about it. Sometimes simply having a chat will help. Sometimes you might need a little more help - and that is fine too! Feeling low is nothing to be ashamed of.
---
The main thing to remember is that you are not alone…
Who can help me in school?
Your tutor: you should see your tutor every day at tutor time or in assembly
Your teachers
Support & Challenge:
      -Year 7-11: Click here
      -Sixth Form: Dr Wright (Faculty Leader of Post 16) and/or Mrs Marklew (Head of Sixth Form)
The leader who is linked to your year group or a

ny other member of the Leadership Team




Mrs Denham - Year 7

Miss Sullivan - Year 8

Mr Darling -Year 9

Miss Heaton - Year 10

Mrs Wade - Year 11

Mr Cooley - Year 11

Mr Wade - Headteacher

Mrs Wahed
Campus Business Manager

Mrs Wintersgill
PA to the Headteacher & Leadership Team
---

Place2Be is a charity organisation that is based in Beckfoot School three days a week. They offer professional support and guidance for students who are struggling with their mental health and/or emotional wellbeing. Their services include:
Place2Talk - students email the School Manager for P2B, Judith Revers, at becx13@beckfoot.org to request an appointment
One-to-one counselling - weekly counselling using talking and creative work to support students  who are struggling
Group work - therapeutic groups exploring issues like friendship, self-esteem, transition and bullying
Parent counselling - weekly therapeutic support from Parent Counsellors to help families cope with challenges
The Place2Be team is led by Judith Revers, she is contactable on becx13@beckfoot.org or 01274 771 444, ext. 10509.
---
What help can I access out of school?
We have found a variety of relevant websites and associations which you might like to have a look at to help you stay mentally healthy. 
It's OK not to be OK. You are not alone. We are here to help you.
---
For Parents and Carers 
Mental health is an everyday part of life. Children and teens have a lot to their shoulders and life can become overwhelming for them at times. At Beckfoot School, we care for your child and want them to be happy and ready for life in the world.
There may be times when you would like a little support with your child. Being a parent/carer comes with many challenges, and sometimes it is difficult to know what to do. The good news is that there is plenty of help and guidance around how do deal with life's ups and downs - both for you and your child.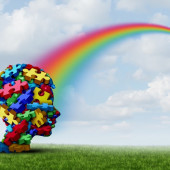 We care for your child, as do you, and working together with you is important to us. If you notice anything different about your child, or feel worried - you are not alone. We are always here to help in any way we can. You might just need some reassurance, input, or maybe you need to be pointed in the right direction for further support.
Please take a look at the variety of relevant websites and resources we have selected for you and our students and refer to our Parental Update Covid 19 Supporting Wellbeing, 27.4.20 post for advice specific to supporting mental health and wellbeing during lockdowns.
Keep in touch. We are here to help you.
---