11th May 2022
Lois has her article published in FE Week
---
"As students, all we want is a seat at the table"
---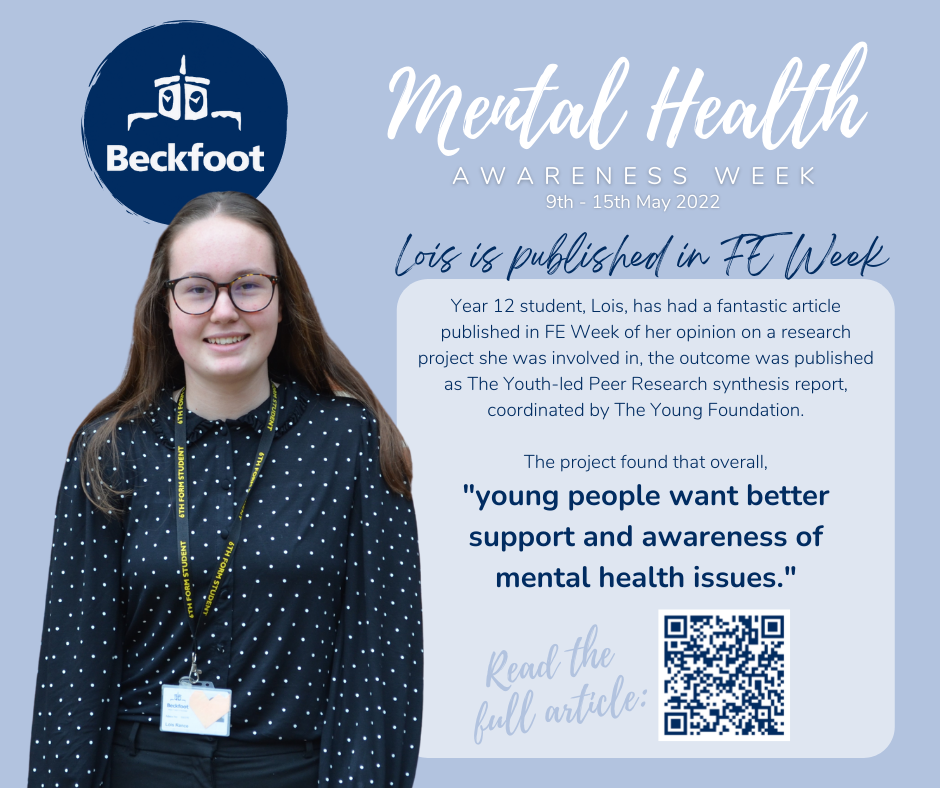 Lois, year 12, has written an amazing article on her experience of taking part as a 'Youth Peer Researcher' for The Young Foundation (read our earlier post about the role here) - and it has just been published in FE Week! 
Lois speaks about the concerns and issues that were raised from students throughout the UK during her role as a Youth Peer Researcher, and is something which, as part of Mental Health Awareness Week we should all take note of. Please read her article on the FE Website here.
Well done Lois, we hope you continue to flourish with your new found skills from the project and we can continue as a school to "come up with meaningful solutions" together with our students and strive further with our investment in mental health support.