Complete the Options Form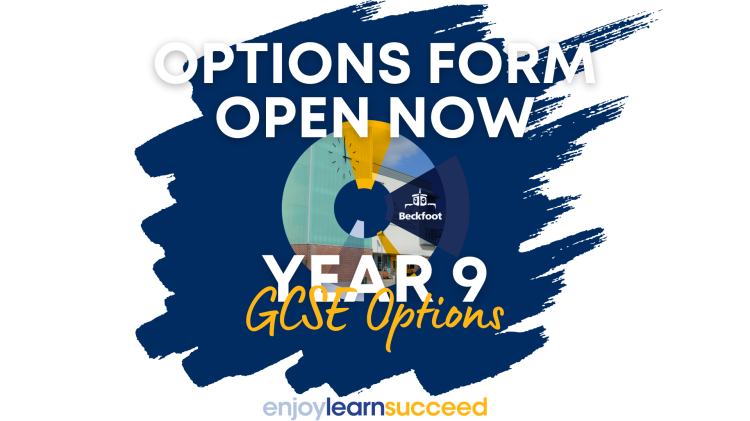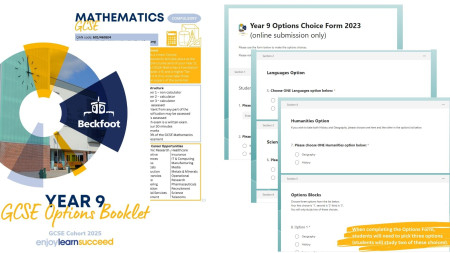 The Options Form went live on Friday 20 January 2023 and will need completing by Friday 3 February 2023.
The choices on the Options Form will be as follows:
Compulsory Language: French or German (whichever language you studied at KS3)
Science Option: Trilogy or Triple
Humanities Option: Geography or History
Option subjects:

Geography (if not chosen Geography in the Humanities Option)
History (if not chosen History in the Humanities Option)
Religious Education
Computer Science
Business
Music
Fine Art
Art & Design: Textiles
Graphic Communication
Photography
Drama
Sports BTEC
Engineering Manufacture
Health & Social Care
Hospitality & Catering
Students will pick 3 options, two of which they will study. Please think of the third option as a 'backup' option.
---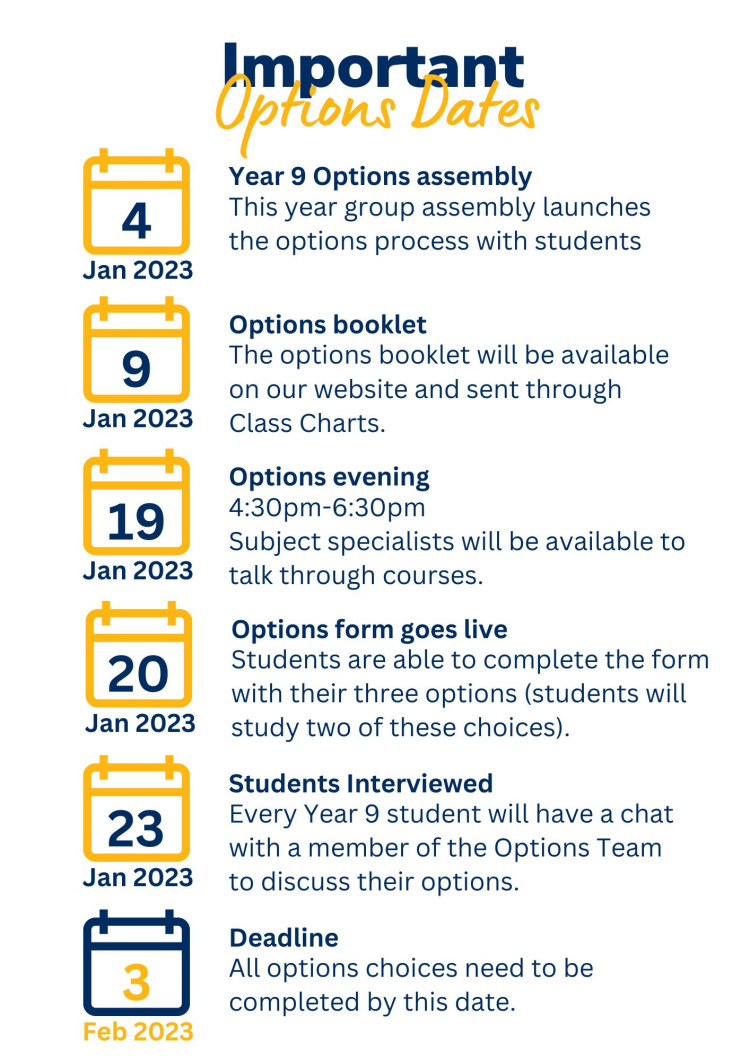 ---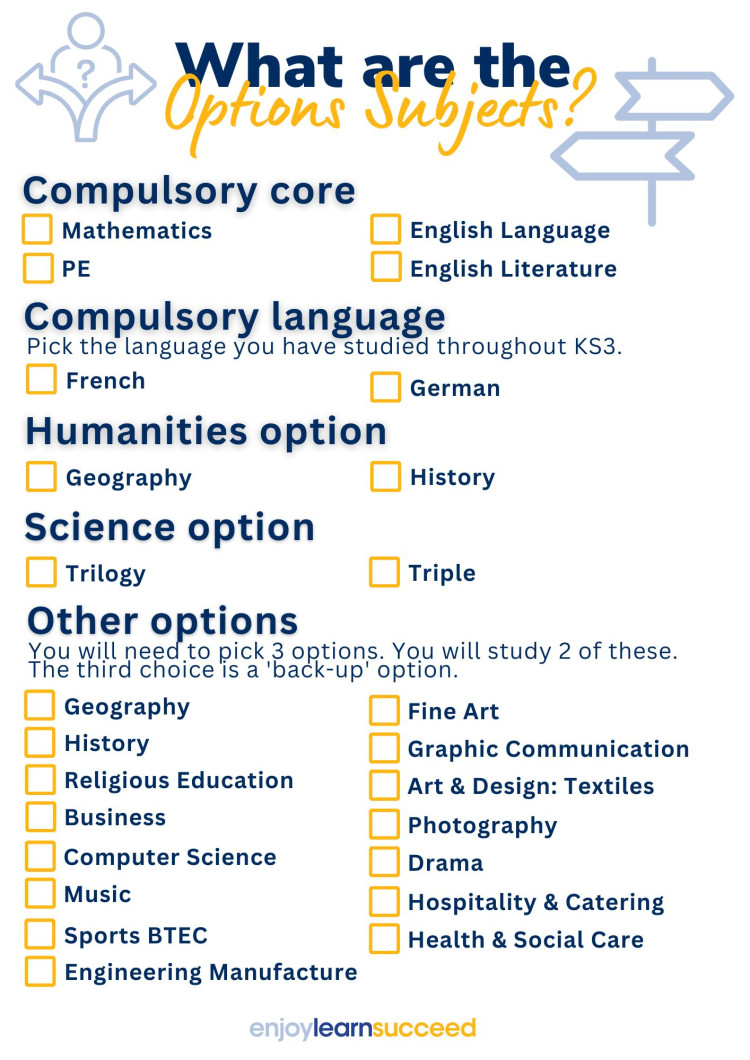 ---