A very warm welcome back to Beckfoot
A very warm welcome back to Beckfoot.
At the end of our first week back to school the summer feels like a distant memory. That's a good thing because it means we have been busy and the normal routines of school are back.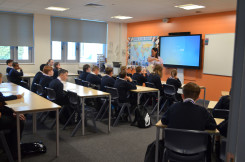 There are lots of reasons for our school community to be grateful. Firstly, we have an incredible building which has been cleaned, painted and polished with great care over the past six weeks. In the fine weather it's gleaming and a fit and proper environment for our students to work and thrive in. Secondly, we have welcomed 277 new Year 7 students into our community and they have been amazing all week. Lastly, our staff and students have breathed life into our school once again and I have missed them. It has been wonderful to meet and chat with so many of them. Despite being understandably tired, they are on great form and ready for the opportunities and challenges of the year ahead.
The summer also saw a return to normal for exam results. I have to admit that I really worried about the impact on our students and the cacophony of noise coming from the government about grade deflation. Throughout the lead up to A Level and GCSE results, it was often cruel in my view. Despite those fears, our students have done brilliantly.
At A Level, our grades were only ever so slightly down in some subjects but the grades achieved enabled 86% of those applying to university to get onto their first choice course. Of those students, 25% gained places and prestigious Russell Group universities. The others all secured their chosen next steps into apprenticeships or work. We could not be prouder of a special group of young adults who have been through the most challenging time in terms of their education since Year 10. They are amazing young people who have demonstrated their resilience and drive and who will, no doubt, go on to do amazing things in fields such as medicine, dentistry, maths, physics, law, accounting, optometry, engineering, sport and so much more.
At GCSE we matched our best ever results in terms of basics (Maths and English) with 61% of students gaining strong passes in both and over 80% achieving standard passes, again in both. There were also the most incredible results in other subjects such as RE, Sport, Hospitality, Music, Health, Chemistry and Physics. We have used the achievements of our students this summer to show to all other students what it means to be successful, what it takes to get there and also to let them know that we will be with them every step of the way. All they have to do is show up every day, work hard, believe in limitless opportunities and leave the rest to us.
I have also shared with our students the amazing things our staff have been involved in over the past twelve months including this weekend and I could not be prouder of them all. I have shared that since last September over 20 teaching and support staff have spoken at national and international events about their work at Beckfoot. They have delivered workshops and talks on lots of aspects of our work including Quality of Teaching, Transformational Professional Development, the importance of Home Learning and the use of ILBs and Knowledge Organisers. They have spoken about school and student leadership, pastoral care, subject specific work and our use of Instructional coaching for teaching and support staff. Over the summer Mrs Tatlock was interviewed by the world renowned Australian educationalist, Ollie Lovell, and a two hour podcast came out on Monday all about our work on all matter of subjects. Mrs Smith and Ms Sullivan were published in the Chartered College of teaching journal where they explored coaching at Beckfoot. And tomorrow, 7 of our staff travel to London to speak about their work at the national ResearchEd conference. Beckfoot is not perfect, as you know, but we are doing a lot right and the staff are so incredibly dedicated to their craft. We have a lot to be proud about.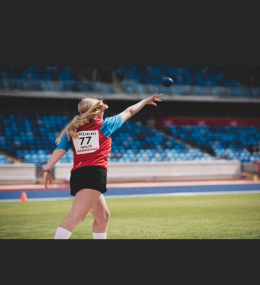 In sporting news, I want to tell you about Lauren in Year 10.  On 25 August she travelled to Birmingham to take part in the England athletics under 17 and under 15 events. Due to injury, she could only participate in the shot putt and reluctantly withdrew from her specialist running event. Despite that she managed to win Gold. It is an incredible achievement and is a result of years of hard work and dedication. We are immensely proud of her.
Finally, I have been delighted with the week. Our young people have been amazing and a pleasure to be with. They have set the bar for the year ahead and I simply want each of them to be happy, work hard, be decent and caring and get involved in school life within and beyond the classroom.
Have a great weekend.
Simon Wade, Headteacher
---